---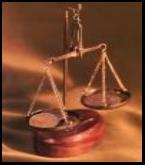 ---
In Canton:
167 West Elm Street
Canton, Illinois 61520

Phone: (309) 647-6317
Fax: (309) 647-6350
In Farmington:
150 N Elmwood Road
Farmington, Illinois 61531

Phone: (309) 245-2474
Fax: (309) 245-2475
---
Sending an e-mail to our firm or to an individual attorney does NOT create an attorney-client relationship.
Do not send any confidential information to us via the Internet.
---
~You may also e-mail us individually by clicking on our respective email addresses below.
---